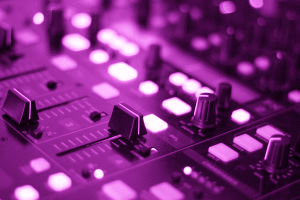 Grapevine
DJs + Event Décor Lighting
Chris's Wedding Packages
Photo by
Jessica Strickland
Book in January and receive the Gold package for the Silver package price!
Includes
Chris Miller guaranteed to serve as your DJ
Comprehensive in person event pre-planning
Planning materials to customize your wedding
You may select the music
Emcee hosting service
Premium Bose sound system
Custom music editing service
Wireless microphones
Travel within Central Indiana + Early setup
Coordination with your wedding team
$1,000,000 Liability insurance
Book in January and receive the Gold package for the Silver package price!
Includes everything in Classic package, plus
Colorful lighting for your dance floor
Extra Bose speaker for music in another area
No overtime charges
​
Options
Add wedding ceremony service $350
Add Custom Monogram Projection $325
Add Up lighting $360 12 lights / $595 24 lights
Includes everything in Classic and Premium, plus
​
18 - 24 wireless uplights
Wedding ceremony sevice
Custom monogram projection
​​​
All of our packages can be customized to suit
your needs.
​
Great weddings don't happen by accident
The key to a successful party is extensive in person planning to make sure everything runs smoothly throughout your celebration from start to finish.
"We had Ty Jones as our DJ and he was fantastic! Throughout the entire experience from the first meeting, the planning sessions, emails, and through the entire event, Ty was professional but fun and we felt so comfortable with him. He definitely made sure we had the things we wanted and the party ran smoothly. Every time we met or spoke with Ty we felt like he took our wishes and personalities into account and really took the time to get to know us.
Caitlin and Nathan Shaffer
September 6th 2014
Here when you need us
Our friendly and experienced DJs and full time office are here to assist you when you need us.Have a question? Call, email or text us anytime. We will get back with you in a jiffy
"Grapevine DJ's was fantastic to work with. Mark was very professional during consultations, and had a lot of suggestions when we were out of ideas for songs. He was flexible with scheduling phone conversations--we were living three time zones away during the wedding planning process--and was understanding when we didn't have all the details quite worked out. Mark also had a hand in the logistics of the ceremony and reception--his general framework really helped us get organized. "
Lucas and Erika Moore
August 31st 2014
Plan from anywhere
Our cloud based music request system lets you add songs on the fly. Planning forms can be downloaded whenever you need them - Online versions are also available.
"Mark was very helpful throughout the entire wedding planning process. What I loved about him and his business is how organized and easy
to use everything was. The online planning/music selection was GREAT to use. During the reception he literally kept the dance floor packed and so many people afterwards told me how great he was! Definitely check this business out if booking in the Indy area!"
Nicole and Bill Hoffmeyer
November 15th 2014