Grapevine
DJs + Event Décor Lighting
Bride & Groom Cell Phone Trivia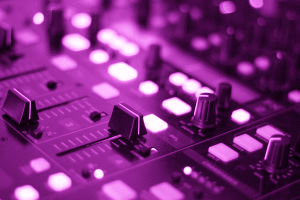 How it works
We can create a trivia game about the bride and groom that allows your guests can play using their smart phones! This is a great way to have some fun during the cocktail hour or around the table while guests are waiting for dessert to arrive or while you are having pictures taken. Cards with a QR code and web site link are passed out that takes the guests directly to the web based trivia game!
Try it out. The game may take a few seconds to load.
​
​
​
​
​
​
​
​
​
Click on card above to play
​
How much?
It's free : )
​
All you need to do is come up with 10 questions (Be creative!) in this format and I'll do the rest -
Use any questions you like. Email to: mark@grapevinedj.com
Info after answer is optional
Q1: Where was Amanda and Garrett's first date?
A: Movie Theatre to watch The Notebook
B: Shelbyville Pool
C: Frosty Boy
​
Answer: C (Her mom had to drive them because they were so young they didn't have their licenses)
Q2: Where is Amanda and Garrett honeymoon destination?
A: Panama City, Florida
B: Cancun, Mexico
C: Atlantis, Bahamas
​
Answer: C (They are staying at the Excellence Resort)
Q3: What is Amanda and Garrett's favorite hobby to do together?
A: Watch Sports on television
B: Play board games
C: Go out to eat at restaurants
Answer: C (Their favorite restaurant is Red Lobster)
Q4: What is Amanda and Garrett's eye color?
A: blue, hazel
B: green, and brown
C: blue, blue
​
Answer: A (Garrett's eyes change, but are primarily hazel)
Q5: Where did Amanda and Garrett like to hang out after high school days?
A: Boy's Club
B: Pilot (McDonalds)
C: Garrett's House
​
Answer: B (They enjoyed meeting there after school and after ballgames with friends)
Q6: What sport did Amanda and Garrett enjoy playing together?
A: Softball/Baseball
B: Tennis
C: Basketball
​
Answer: C (They always played basketball at the Boy's Club together until it closed)
Q7: How long have Amanda and Garrett been engaged?
A: 6 months
B: 2 years
C: 3 ½ years
​
Answer: B (They got engaged in May of 2012)
Q8: Where did Amanda and Garrett get engaged?
A: Orlando, Florida
B: Punta Cana, Dominican Republic
C: Freeport, Bahamas
Answer: C (He proposed off of the shore on a secluded beach)
​
Q9: Where did Amanda and Garrett attend college together?
A: Marian University
B: IUPUI
C: Ivy Tech
​
Answer: A (Amanda attended Marian University for one semester with Garrett)
Q10: How will Amanda and Garrett thank you for which of these things?
A. Sharing our special day with us
B. Your sweet dance moves
C. All of the Above
Answer C. Now put away your cell phones and get out there and dance!
​